THE USE OF NOVEL SENSORS IN SENSOR NETWORKS CLOSE TO THE BODY IS ONE OF THE PREREQUISITES FOR SCIENTIFIC SUCCESS IN THE COMET PROJECT "DIMO". IN ORDER TO ACCELERATE THE INTEGRATION OF SENSOR HARDWARE AND ALGORITHMS, THE COMPANY DIGITAL ELEKTRONIK DEVELOPED THE "SENSORHUB" IN COOPERATION WITH RESEARCHERS OF THE SALZBURG RESEARCH FORSCHUNGSGESELLSCHAFT and University of Salzburg: A DISTRIBUTED SENSOR PLATFORM FOR THE DEVELOPMENT OF SO-CALLED BODY SENSOR NETWORKS.
In order to be able to evaluate the movement and emotion of athletes digitally, the comprehensive use of sensors during the sport is indispensable. The aim of the SensorHub is to simplify the use of various sensors for recording data close to the body. The hardware is based on Espressif's ESP32 microcontroller and is mounted directly on the body or on sports equipment. The hub's generic interfaces allow fast prototyping of sensors, algorithms and feedback modalities.
For wireless communication between the individual devices in the sensor network, the ESP-Now protocol was chosen as a new approach. One device takes over the task of the central "SensorHub Master", which manages the network. It also takes care of the automatic time synchronization of the connected devices by regularly updating the time base of the devices in the network to compensate a possible drift. Up to nine other devices ("SensorHub Slaves") can then send their sensor data simultaneously and time-synchronized.
An inertial sensor consisting of an accelerometer and a gyroscope is integrated in each device. In addition, each device offers an I2C interface as well as a direct analog or digital interface for connecting external sensor hardware.
Effects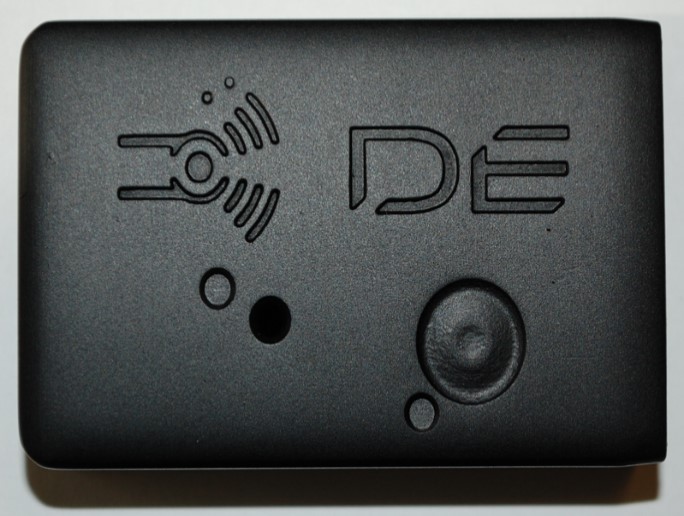 The collected measurement data is recorded at the device and transmitted to the master via the radio interface. The master forwards the data in real time via WLAN / TCP to connected devices (e.g. laptops, smartphones). It is also possible to store the data on the internal SD card and evaluate it later. With the basis created, namely a network for the simple, prototypical integration of new sensor, the next step will be the integration of different textile sensors – e.g. for pressure and humidity. The miniaturization and optimization of the power consumption of the hardware is another future task.